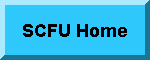 REFEREEING

These pages have been created from material presented to a refereeing seminar given by Keith Smith at Bristol (and later at Kingston Fencing Club).   The pages have been photocopied, scanned then OCR'd (converted to text by charcter recognition).   There will inevitably be errors which were not present in the original.

Dear Participant,

We again return to the Bristol Open at the start of another long season. I am very glad that you are all prepared to give up time to attend this seminar, because it is only my good quality refereeing that the overall quality and future of our sport can be safeguarded.

This season the BFA Referees Committee intends to run seminars at more competitions. Pat Casey will be running an epee seminar at the Tyneside Open and Steve Glaister will also be running a foil seminar at the same event. Bruce Etherington will be organising an epee seminar at the Welsh Open and Jonathan Lohn has already run a sabre seminar at Stratford.

All these seminars are run by volunteers who hope to be able to put something back into fencing.

This season Jonathan Lohn and Pat Casey represented Great Britain at the Junior and Senior European Championships and Keith Smith was selected by the FIE for the Senior and Junior World Championships. The BFA Referees Committee is pushing to select referees, who are FIE qualified, to be selected for each European Championship, and two will be going to the Junior European Championships in Portugal in November.

We still need more referees, especially at foil and sabre. If you want to referee a second weapon or know of people who want to take up refereeing then contact me .

I feel passionately that we can improve referees. However, like fencers, they must really want to be good and make a real effort to train. You cannot just saunter in and hope to do a really good job.

I do hope you find this seminar of use and any suggestions that you have should be given to me , preferably in writing as soon as possible.

Keith. A.Smith

Chairman

BFA Referees Committee.