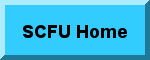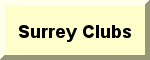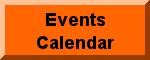 Page update record

2021-04-09 Deleted .mht and .htm versions

18Sep2019 Updated past winners file and amended web page format

01 Dec 2013 Linked files updated

04 Jun 2011 Linked files updated

09 Nov 2010 Linked files updated

22 Aug 2009 Linked files updated 

20 Apr 2008 Updated to single file instead of .htm for users without Excel

16 Sep 2005 Note added re .htm file (.mht) 

23 May 2005 Page created

IdeW

This page was last updated: 9 April, 2021
To see a spreadsheet of past winners:

If you have Excel or an Excel viewer or compatible spreadsheet software then 
click here
If you would like to download Microsoft's free viewer for Excel spreadsheets then 
click here
 (then go back to the link above when you have the viewer).
Note that the workbook has several sheets (select via the tabs at the bottom)

Comments show when you hover the mouse pointer

If you would be willing to compile a list of more SCFU results, please get in touch with IdeW (via the "Contact committee page").   I have data and a vision for a simple way to do this but it will take time to collate.

Note that linked files can be updated without altering this page or its last modified date.